Here we are going to learn more about cPanel and how to navigate around it. To make sure you set up your cpanel just as you want it and works at its best. Here will assume you are logged into your cPanel. In case you are having trouble accessing your cPanel, Login to cPanel here.
First thing is to scroll down until you see Preferences.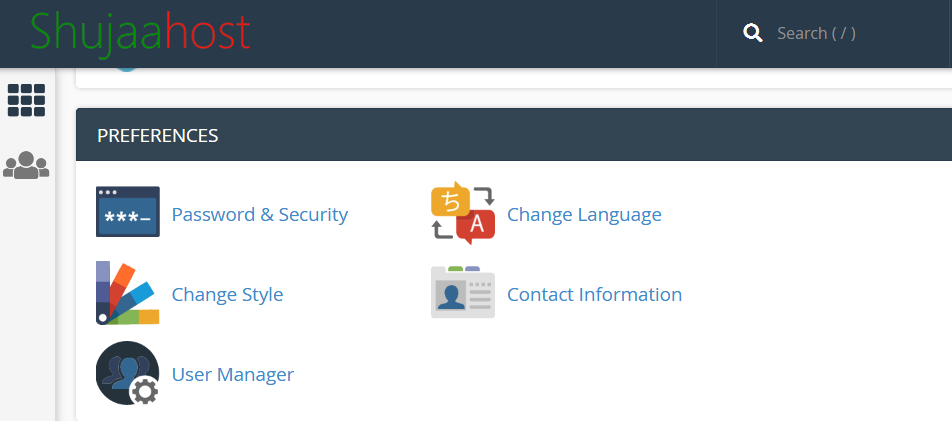 Click Contact Information so as to make sure your information is up-to-date to allow you receive important emails from your hosting company.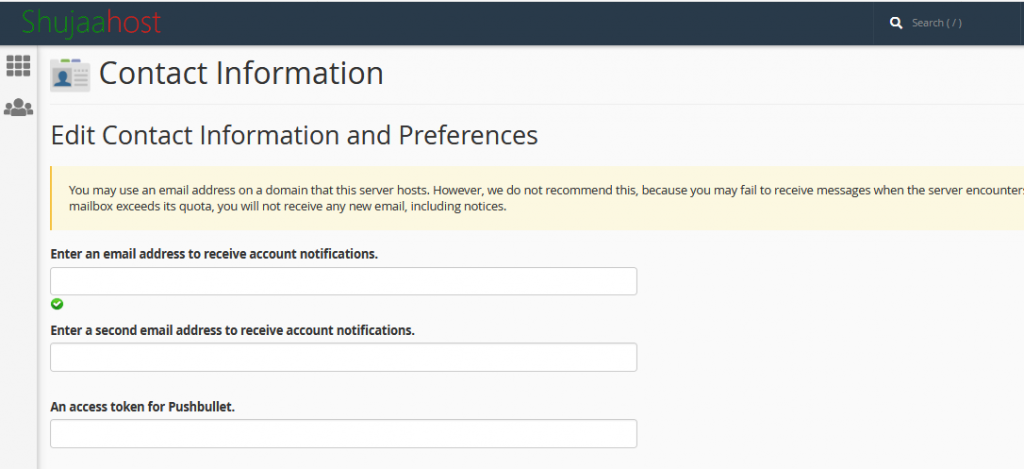 Change Style. This allows you to change how your cPanel looks by changing the Theme, but it does not change the way it works.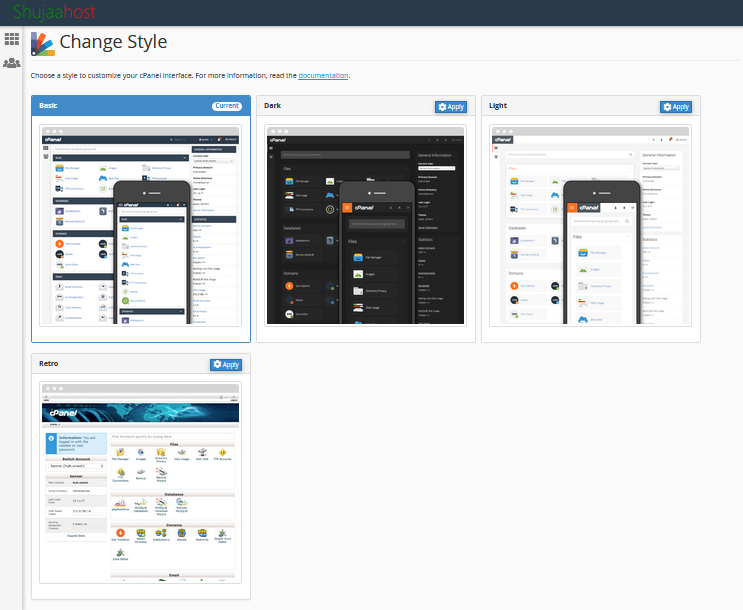 The Switch Account Drop down List that appears at the top of the right column allows you to switch to different accounts if you have more than one. This list also shows you which account you are currently controlling with your cPanel.
Statistics: While scrolling down on the left side you wll see important information about your account like bandwith usage, your home directory, how many email account you have and how many you are allowed with your hosting account and much more.At the bottom endyou will find information about the operating system, php version, the MySQL version and much more.
Server Status: Click on this link to direct you to the page that will show you how the server is performing. If you see Green lights it means server is performing as expected. To exit, click the Go Back link.
Icons at the right side of cPanel: These Icons allow you to do specific tasks within cPanel like checking your webmail, setting up databases, setting up email addresses and auto-responders.
Documentation: It's the link at the bottom of cPanel that provides you with comprehensive cPanel manual, you get to learn everything about cPanel.
With the new version of cPanel, you can rearrange the windows to suits you needs. For example you can move a window from one point to another by dragging and dropping where you want it to be.
At this point you should be familiar and able to navigate around cPanel. For more you can return to cPanel documentation link at the bottom of the cPanel main page.
You can now close your browser or use logout at the upper right corner to exit cPanel.
Note: ALWAYS Logout of cPanel before closing due to security reasons whenever you are using public computer.