All shared web hosting accounts at ShujaaHost provide you with the ability to choose your own PHP version. It is necessary when your source code is running on older versions of PHP or even latest stable version of PHP.
You can switch between PHP versions to make your scripts compatible and run smoothly. (If you're not hosting with us, now's the time to switch to our shared hosting.)
Step 1: Log into your cPanel account.
Step 2: Scroll down to Software Section then click PHP Configuration.

Step 3: Click on the drop down then select the version of PHP you want to use.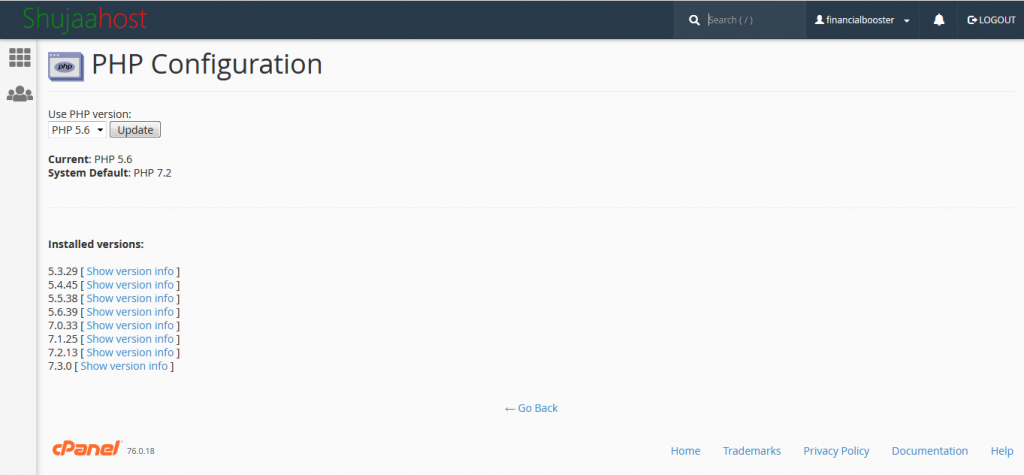 Step 4: Proceed to click Update to save your PHP Configuration changes.
Step 5: To confirm your saved changes, view your settings in a phpinfo page.